Hello guys! Its been a long time! Sorry!
I've been so unbusy doing nothing I negected my blog!
So I have mainy been playing this

http://ihatefrogs.mybrute.com/cellule
You make a 'brute' which is allowed 3 fights a day! You fight against other 'brutes' and get stronger and level up.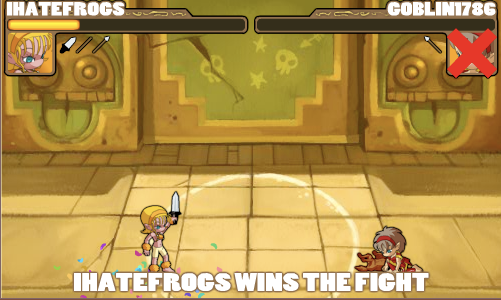 It's alot of fun!!
have a go and enjoy!!!
xxx